NYRR Manhattan 10K – 2024 Registration & 2023 Results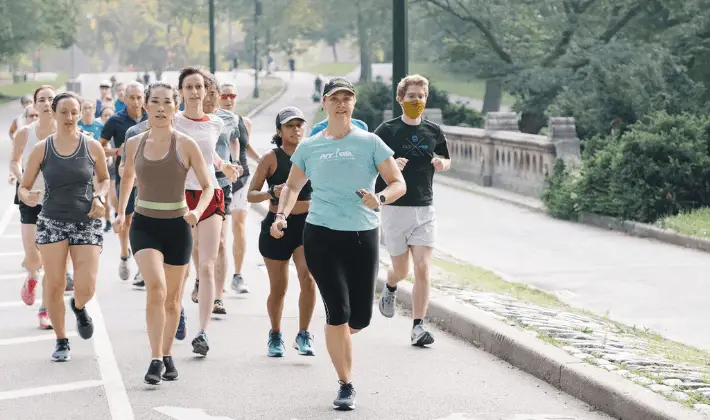 The NYRR Manhattan 10K, is an annual road race event inside Central Park in Manhattan. Runners get to run a counterclockwise loop of the park with all of its hills including Harlem Hill, the "Three Sisters," and Cat Hill.
Organized by New York Road Runners (NYRR), the event is a comparatively smaller event with around 4500 runners.
---
Book Your Stay Near Race Starting Point
---
NYRR Manhattan 10K
Race Categories, Dates, Registration, Eligibility & Fees
10K
Distance
10km
Start Time*
8:00 am
Eligibility Criterion*
12 years & above
Fees*

USD 35: Friend/ Jr. Friends
USD 25: Member- Sr./ Jr. / Plus
USD 25: Armed Services Veteran
USD 25: Collegiate
USD 25: Philanthropic- Miler/ 5K
USD 0: Philanthropic 10K

Registration
Registration not yet open
Expo Details*
Venue for the 2023 event was at NYRR RunCenter, 320 West 57th Street (between Eighth and Ninth Avenues) for 2 weeks before the race day
*Details of Race Start time, eligibility criterion, fees, etc. for the NYRR Manhattan 10K 2024 has not yet been released. Above are details from the 2023 event for reference.
---
Route/Course Map
Information about Route Map for NYRR Manhattan 10K 2024 not yet released. Below are Route maps for NYRR Manhattan 10K 2023.
The NYRR Manhattan 10K 2023 route was an OUT & BACK course with the below-mentioned Start and Finish points (transversing the six mile loop of the park):
| Start Point | Finish Point |
| --- | --- |
| Central Park, East Drive near East 69th Street | Left onto the 72nd Street Transverse (After full counterclockwise loop of the park) |
---
Prize Money
For the NYRR Manhattan 10K 2024, awards are not yet disclosed by the organizers. Below are the prizes/ awards from the NYRR Manhattan 10K 2023.
Top 3 finishers in the overall men, overall women, and non-binary divisions.
Top 3 of their age group.
More detailed information about prize money for NYRR Manhattan 10K has not yet been released.
*All prizes are equal for men, women, and non-binary categories.
---
2023 and Earlier Edition Results
Results
---
Important Points
Once a runner has claimed their entry, or once a drawing applicant has been accepted into the race, all entry fees are non-refundable.
Starting January 1, 2023, and in accordance with New York State and the City of New York protocols and guidelines:

Participants in NYRR races and youth participants in Rising New York Road Runners events are not required to have proof of vaccination against COVID-19.
Runners will not be required to wear a face covering while in the start corral, on the course, or in the post-finish area.
Face coverings are not required at the NYRR RUNCENTER or other indoor venues.

The Manhattan 10K is a qualifier for both the "9+1 program" as well as "4 out of 6 programs".
Hydration would be available on the route/course. Water and refreshments are available post-race finish.
Contact Information
Address: NYRR RUNCENTER, 320 West 57th Street, New York, NY 10019
Phone: + 1 855-569-6977
Email: help@nyrr.org, mynyrr@nyrr.org
Website: https://www.nyrr.org/races/nyrrmanhattan10k
Twitter: https://twitter.com/nyrr
Facebook: https://www.facebook.com/NewYorkRoadRunners/
Instagram: https://www.instagram.com/nyrr/